If you make a purchase through an affiliate link, we may receive a commission. Read our disclosure policy here.
No other city plays such a pivotal role in the Civil Rights movement as Montgomery, Alabama.
The sleepy state capital was not only where Rosa Parks made history and Martin Luther King Jr., made his name. But it's where Freedom Riders were beaten, and National Guard troops had to protect the city from exploding.
It's also where King ended his triumphant Selma-to-Montgomery march, with a stirring speech at the state capital.
The city's also home to the stunning National Memorial for Peace and Justice, the so-called lynching museum, which is covered in another post here.
A visitor could spend several days here exploring civil rights attractions in Montgomery Alabama, but we'll break it down to several must-see spots. Key sites include the Rosa Parks museum; the Freedom Riders museum; the Southern Poverty Law Center Civil Rights Memorial; the Alabama State Capitol building; Dexter Avenue King Memorial Church and its Parsonage Museum, where King once lived; and the Lynching Memorial.
Most are  located within a few miles of each other.
Other spots worth a stop are the historic markers outside Rosa Parks' home in the Cleveland Court Apartments, the nearby Holt Street Baptist Church, where the boycott was organized, and the Trinity Evangelical Lutheran Church parsonage,  home to Robert Graetz, the only white pastor to support the boycott. Closer to the capitol, there's the First Baptist Church, where King and hundreds of others were trapped by a mob during the Freedom Rider violence.
Also, if you're not able to make it to Selma, try to visit the Alabama State University campus. It's home to a National Park Service Montgomery Interpretive Center devoted to the Selma-to-Montgomery March. This historically Black institution provided foot soldiers for protests, and famously is where activists printed fliers to alert the community to mass meetings in support of Rosa Parks and the Boycott.
In addition, stop in the University's Levi-Watkins Learning Center, which has several civil rights exhibits. King spent his first night in Montgomery on the campus, and used its library to complete his Ph.D.
Download a map of Montgomery 's key civil rights sites.
If you're traveling to Atlanta, and want to see Alabama's most important civil rights sites, you can see them all in a day on a unique package tour. A marathon 12-hour tour with a driver/guide will visit the landmarks in Birmingham, Selma, Montgomery and Tuskegee.
Honoring Rosa Parks and the historic Bus Boycott
The Bus Boycott, an unprecedented community-wide movement for equality, is honored in the Rosa Parks museum. Visitors enter a vintage city bus and watch a video showing how one woman's act of defiance made a global difference.
The location itself is significant, across the street from the bus stop where Parks entered the coach.
Before you enter the museum, look for a life-size statue of Parks, located just a couple dozen feet from where she stepped on the bus. It's important to remember that Parks was a symbol, representing hundreds of other activists. Look for four granite markers honoring the plaintiffs in the court case that ultimately found Montgomery's bus segregation s unconstitutional: Aurelia Browder, Mary Louise Smith, Susie McDonald and Claudette Colvin.
Inside, the museum includes artifacts including Parks' original arrest record with her fingerprints,  court documents and police reports, as well as a restored 1955 station wagon (known as a "rolling church") used to transport protesters. Another exhibit recreates the mass meetings in Holt Street Baptist Church where citizens shared news about the boycott.
Indeed, as visitors learn,  an informal network of 19 station wagons were used to form car pools providing transportation to work.
Outside, make sure to note the abstract steel memorial showing her face. The artwork was dedicated on December 1, 2022, 66 years to the day after her arrest. It is identical to one revealed the previous year at Maxwell Air Force Base, where Parks once worked. But that site isn't open to the general public.
Rosa Parks home and neighborhood
Although a state capital, Montgomery is a small town. Rosa Parks lived within a few blocks of the major churches where the boycott was planned.
While you can't now visit Park's home, it's worth driving by the Cleveland Court apartments, where she lived, which is marked with an historic marker.
Nearby is the home of Robert Graetz, the only white church leader to support the boycott. As the pastor for the Trinity Lutheran Evangelical Church, he served as the secretary of the boycott-organizing Montgomery Improvement Association. His house, at 1104 Rosa L Parks Ave., was twice bombed and his family faced death threats.
You'll also want to see the empty Holt Street Baptist Church, at South Holt and Bullock streets, where 5,000 residents gathered on Dec. 5, 1955 after Parks' arrest, and King laid the groundwork for the nonviolent boycott that would finally end segregation in the city. In 2o2o, the church received a $500,000 grant to restore the building, built in 1899, and turn it into a museum.
You can hear a rare recording of his speech. Listen to the thundering applauds at the 4:30 mark when he says: "There comes a time when people get tired of being trampled over by the iron feet of oppression."
One could say it was the moment that King first found his voice, and connected with his audience. The world would never be the same.
On the other side of the Interstate, you can walk to Mt. Zion AME Zion Church Memorial Annex, 657 South Holt Street, Montgomery, AL 36104, where King was elected to head the newly formed Montgomery Improvement Association (MIA). There are plans to open for tours. Phone (334) 265-9361.
Freedom Rides Museum honors the dangerous protest
The Freedom Rides, one of the most violent and successful protests of the modern civil rights era ties together the important cities and historic figures of the civil rights movement.
One can still retrace parts of the trip, which passed through Montgomery on its route from Washington, D.C. to New Orleans as a way to test compliance with federal integration laws. And in the city of Anniston, a few hours away, you can visit the site where a bus was burned by Klan terrorists, nearly killing the riders.
You'll learn much more at Montgomery's small, but carefully crafted Freedom Rides Museum, which is located in the former Greyhound bus station where the riders were beaten by a mob in 1961.
The riders, who were all college students, had already been attacked earlier in their trip in Anniston, Alabama, where their bus was burned. When they arrived in Birmingham a few hours later, many were beaten. The riders stayed in the city for several days until their safe passage was guaranteed to Montgomery. But as soon as the bus entered the city, its police escort disappeared, and the students were beaten when they stepped off the bus in Montgomery.
The riders eventually found shelter in the home of a prominent Black pharmacist, Richard Harris, who lived three doors down from King. The house is open for visits by appointment, with tours led by Harris' daughter Valda, who memorably shares her personal recollections about hosting the Freedom Riders, and having King as a neighbor.
(Around the block at 1012 Highland Avenue, you can find a marker dedicated to Aurelia Browder, who played a crucial role in the bus boycott.)
The presence of the riders led to the declaration of martial law in Montgomery. Eventually King led a rally at the city's First Baptist Church, where the riders donned robes and hid in the choir balcony. Outside, several thousand whites  threatened to burn down the building, by then packed with more than 1,000 members of the Black community.
King spent much of the evening on the phone with U.S. Attorney General Robert Kennedy, who eventually pressured Alabama's governor to mobilize the National Guard and safeguard the riders.  The church is open by appointment, and has historic markers. Call (334) 264-6921.
A tribute to those who died in the struggle
Those who died during Selma and other protests are remembered at a moving monument at the Southern Poverty Law Center. The Civil Rights Memorial, designed by Maya Lin, best known for the Vietnam Veterans Memorial in Washington, D.C., lists their names.
King, of course, is included, and so is the Biblical quote he cited during his "I Have a Dream" speech: "until justice rolls down like waters and righteousness like a mighty stream." Fittingly, the names of the fallen are covered with a thin sheet of rolling water.
Visitors can also enter the newly designed Civil Rights Memorial Center, a museum with exhibits about those who died in the struggle and the Wall of Tolerance, which displays more than a half million names of those have pledged to take a stand against hate.
From here, it's worth taking a walk over to  Alabama's state capital, where many of the state's discriminatory laws were passed into law. It was also the endpoint of the Selma-to-Montgomery march. The march, which made international headlines, finally reached the statehouse steps after violence and murder. It was here that King, addressing a crowd of more than 25,000, gave his "How Long? Not Long" speech.

Frank M. Johnson, the federal judge who changed history
Civil rights victories ultimately happened in the courts, which is what makes federal judge Frank M. Johnson's courtroom one of the most historic spots in the country.
Located near the Freedom Rides museum, the court, now named the Frank M. Johnson Jr. Federal Building and United States Courthouse, can be tricky to visit. Security guards don't allow you to bring in anything electronic, even a phone.
While only open by appointment, it's worth a visit to what has often been called "an oasis of justice."
Judge Johnson's rulings had huge implications. He legalized the desegregation of buses in 1956 and nine years later ruled that the march from Selma to Montgomery was legal and could continue.
Visitors see the judge's courtroom and library, where artifacts from his life and career are displayed. To schedule a tour, fill out the form on this site.
Remembering King
Martin Luther King Jr. was the senior pastor at Dexter Avenue Baptist Church (now Dexter Avenue King Memorial Church) during a key moment of Civil Rights history, the 1955 Montgomery Bus Boycott. It was sparked by the arrest of Rosa Parks, a 43-year-old seamstress, who refused to give up her seat to a white man, as required by the era's Jim Crow laws.
As a relatively new resident, King became the spokesman for the protest, and a symbol, almost by accident. As the leader of the Montgomery Improvement Association received dozens of threatening calls a day, and his home, the church's parsonage, was firebombed.
The Parsonage Museum offers a rare look at King the person, as opposed to the historic figure. But tours have been limited since Covid.
Visitors enter a homey scene from the 1950s, and see the mark on the porch left by the bomb which smashed through a living room window. The Kings' 10-week-old daughter was sleeping in an adjacent room at the time.
King later wrote that he nearly lost his courage at that moment, wondering if the boycott and the larger struggle for Civil Rights were worth endangering his family. History records the answer.
Nearby, the church's basement museum features the pulpit where King first preached, and where he helped organize the bus boycott.
The church is located across the street from the Alabama State Capitol. On many occasions, it hosts newly elected governors and other political leaders.
---
Guidebook
Montgomery travel info: Download a free MP3 Civil Rights walking tour and map here
Book a guided tour
Wanda Battle offers such a moving tour that she often leaves her groups in tears. Likewise, Jake Williams who participated in the Selma-Montgomery march provides a memorable tour of his city.
Ann Clemons, another gifted guide, can customize tours through her company,
Or consider a three-day tour that visits Montgomery, Selma and Tuskegee.
The Montgomery visitors center offers tours at 10 a.m. on most Saturday mornings, focusing on Dexter Avenue, which it calls the "most historic short street in America." Call 800-240-9452 for details.
If you're in Atlanta, and want to visit Alabama's civil rights sites, you can take a 12-hour tour with transportation that will take in key sites in Birmingham, Selma, Montgomery and Tuskegee.
Dining
Part of the Equal Justice Institute complex, this is not a typical museum restaurant. The Auburn, Alabama, eatery has quickly developed a Montgomery following for its chef-prepared soul food. 450 North Court Street. 334/386-9116
Why come to Alabama for hotdogs? Because there's a rich tradition of Southern hotdog joints. This classic diner has served up delicious redhots, fries and burgers for nearly a century. Even during segregation, it was one of the few restaurants that would serve Black diners. Customers included Martin Luther King, Jr., whose church was up the block. 138 Dexter Avenue, Montgomery, 334/265-6850.
Look for lobbyists wining and dining legislators at this Montgomery institution. The oyster salad is classic. 8147 Vaughn Road, 334/244-0960.
Montgomery's oldest take-out barbecue stand is a community institution.
In its early years, the NAACP held secret meetings in its back garden, where volunteers taught African Americans how to read and write in order to take the poll tests, created to discourage them from voting. They also printed out fliers for protests.
Now it's a place for barbecue standards, and also a Southern specialty: A pig's ear sandwich! Also try Barbara Gail's Neighborhood Grille, which is run by the same family. Located on the Selma to Montgomery Trail, it's a great stop for a diner breakfast.
Hotels
Lodging can be tight here during special events and when the Alabama legislature's in session.
Springhill Suites A handsome and comfortable hotel set inside a renovated building, just a few blocks from the Legacy Museum. 152 Coosa Street, Montgomery, 334/245-2088.
Renaissance Montgomery It's one of the city's newest, busiest and biggest hotels, and most comfortable. Near the riverfront park and convention center, and walking distance to most sites. 201 Tallapoosa Street, Montgomery, 334/481-5000.
Red Bluff Cottage Bed and Breakfast For real Southern hospitality, try something homier. This five bedroom B&B features antiques and wireless Internet. 551 Clay Street, Montgomery, 334/264-0056.
Dwella at Kress on Dexter A newly opened condo hotel within walking distance of the major civil rights sites.
Literature lovers, English majors and fans of The Great Gatsby can sleep in the former home of author F. Scott Fitzgerald. Two AirBnBs, located in the home Fitzgerald shared with his wife in 1931-32, include a record player with jazz albums and a sun porch overlooking the city's Old Cloverdale neighborhood. Check out the Zelda Suite and the Scott Suite, which include a record player with jazz albums and a sun porch overlooking the city's Old Cloverdale neighborhood.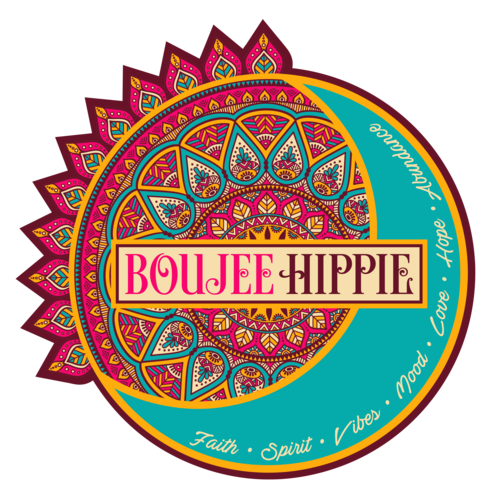 Enter your email and get 15% off on your first purchase!