If you make a purchase through an affiliate link, we may receive a commission. Read our disclosure policy here.
While Tennessee's capital city isn't usually mentioned as a center of protest, Nashville played an out-sized role in planning and driving the Civil Rights Movement.
Much of it was based in the city's historically Black colleges, including Fisk University, Tennessee State, (then Tennessee A and I), Meharry Medical College and American Baptist Theological Seminary. Students and faculty joined to plan protests, including the sit-ins that would sweep the nation, and the Freedom Rides that challenged segregation of intrastate transportation.
Few visitors realize Nashville's crucial role in the civil rights movement.
Notably, it was in Nashville that John Lewis first got arrested at a sit-in. He would later figure prominently at key civil rights protests, including the Freedom Rides, Bloody Sunday, the March on Washington, and Robert Kennedy's famous Indianapolis speech hours after the assassination of Martin Luther King Jr.
Along with Lewis, six other participants who would go on to take leadership roles in the national civil rights movement got their start in Nashville: Diane Nash, Kelly Miller Smith, C.T. Vivian, James Lawson, Bernard Lafayette and  James Bevel.
Thanks to these activists, Nashville became the first major city in the South to desegregate its lunch counters. Today, Nashville is a booming tourist destination, although few realize the city's crucial civil rights history. Visitors drawn to the music scene and hip "Brooklyn of the South" atmosphere, can still find many signs of the city's past. And the new National Museum of African American Music only makes it an even better place to spend time.
The most important stops include the Civil Rights Room at the Nashville Public Library, which serves as a Nashville civil rights museum.
None other than Martin Luther King praised the city's young protesters. Etched in glass at the Nashville library are his words: "I came to Nashville not to bring inspiration, but to gain inspiration from the great movement that has taken place in this community."
This is another city where it can help to join an organized tour since the history isn't immediately clear. In addition, a new Nashville walking and driving tour brochure leads visitors to important sites from Nashville's Black and civil rights history. And a free audio walking tour, also covers main downtown sites from the sit-ins, and other notable events.
Nashville civil rights museum: The public library's Civil Rights Room
Surprisingly, the city's top civil rights site is found in its downtown library Civil Rights Room, which is home to an extensive exhibit and display area focused on the history.
Located on the second floor of the downtown library, the room includes artifacts like the lunch counter where protesters staged sit-ins, and video presentations.
Nashville is where students came to train for non-violent protest through workshops organized by James Lawson, a Methodist minister, who was studying at Vanderbilt University's Divinity School, and was later expelled. Those classes welcomed a cadre of passionate students, who would become a who's who of the civil rights movement, including John Lewis, Diane Nash, Bernard Lafayette, James Bevel and C. T. Vivian.
A video of one of the protest workshops (excerpted below) offers a fascinating insight into the training students received. One jarring role-playing exercise, shown in the video below, has students preparing for the abuse they would soon face at lunch counters.
Watching the training offers is a moving experiences that lets a visitor wonder what they would have done in similar circumstances. (It's reminiscent of the experience visitors have at Atlanta's Civil Rights Center, where they sit at a counter, don headphones and get an idea what it would be like to endure a sit-in protest.) Several videos are on offer, so it's possible to spend several hours here.
Other library exhibits include posters, fliers and photos of the protests. Perhaps the most important take-away is found in the room's center table, which is fashioned like a lunch counter. There, engraved into the surface are the "10 Rules of Conduct" for  protesters. The students devised these rules after white customers harassed protesters during a Walgreen's sit-in:
Do show yourself friendly at the counter at all times
Do sit straight and always face the counter
Do refer all information to your leader
Do remember the teachings of Jesus Christ, Mohandas K. Gandhi and Martin Luther King
Don't strike back, or curse back if attacked
Don't laugh out
Don't hold conversations with floor walkers
Don't leave your seat until your leader has given permission
Don't block entrances to stores and aisles
Remember love and nonviolence. May God bless each of you.
Woolworth Sit-In
Just a few weeks after the sit-ins in Greensboro, NC, Nashville students followed suit. (Although they had been planning their protest for a year.) On February 13, 1960, they staged a sit-in at Woolworth's and two other stores, Kress and McLellans, with lunch counters.
Nashville, which still calls itself the Athens of the South, considered itself an enlightened city, so at first it ignored the protests, but two weeks later, as hundreds more joined the sit-ins, police began to arrest the students. Notably, it was the first time that John Lewis was arrested, although it would happen dozens of more times to the man who became a congressman from Georgia.
Tensions began to build across the city, culminating in the bombing of the home of local civil rights attorney Z. A. Looby. Thousands of protesters marched in silence to City Hall, where something remarkable happened.
Diane Nash, a 22-year-old student, asked Nashville mayor Ben West a simple question "Do you feel it is wrong to discriminate against a person solely on the basis of their race or color?"
He admitted he did. And a few weeks later he ended segregation in the city.
Other Nashville civil rights sites
The Davidson County Courthouse has a marker noting student Diane Nash's historic confrontation with Nashville mayor Ben West. Nearby stand the Witness Walls, an art installation that includes period images of protests, marches, boycotts and sit-ins that eventually transformed the city.
Elsewhere in the city, consider these stops on the Nashville driving and walking tour:
Clark Memorial United Methodist Church, 1014 14th Ave. N., where in 1958, James Lawson hosted workshops on nonviolent protests, like those shown in the video at the Nashville Public Library Civil Rights Room.
Griggs Hall, American Baptist College, 1800 World Baptist Center Dr. This has to be one of the most important dorms in history. It housed and provided meeting space for several of the Nashville Student Movement's most important activists, including John Lewis, James Bevel, and Bernard LaFayette.
Henderson A. Johnson Gymnasium, Fisk University. The day following the bombing of Z. A. Looby's house, Martin Luther King, Jr. visited Nashville and spoke to a crowd of 4,000 in the Fisk University gym.
Harvey's Department Store, 530 Church St., which was the  site of the first of two "test" sit-ins conducted by students on November 28, 1959. Only a corner section of the store remains at Sixth Avenue and Church Street.

Credit: Tennessee State University
The city has also added a new historic marker honoring John Lewis. It's at 6th Ave North and Commerce Street, the site of the city's old Greyhound station, where Lewis boarded a bus to head to join the restarted Freedom Rides in Alabama. A block away at the corner of Fifth Avenue North (also called John Lewis Way) and Commerce Street, look for a five-story mural of Lewis as well.
Guidebook
The library's garage is located at 151 6th Ave N. Enter on Sixth or Seventh Ave. S, between Church Street and Commerce Street. The first 90 minutes are free with a validation stamp available at the counter.
To learn more, consider taking a guided tour. For a group of up to 10, the civil rights experience offered by David Steele Ewing, who was named "Best Nashville Historian" in 2018 by the Nashville Scene newspaper, is a winner.
And plan a visit to the National Museum of African American Music, which formally opened on Juneteenth 2021. It's just a few minutes' walk from the restaurant. The fun, interactive museum delves deep into the roots of Black music, touching on everything from gospel to hip-hop. In total, its seven galleries includes dozens of music genres with videos, artifacts and displays.
Find general Nashville travel info here.
Dining
In recent years, Nashville has become one of the hottest dining cities in the country. The top restaurants are always changing, but get a flavor for some of the favorites through this local guide.
Hot chicken If you've heard all about Nashville hot fried chicken, you'll be eager to check out this local staple. The original Prince's Hot Chicken shack is your best bet – and you can find their food truck downtown during the week. Hattie B's, a local chain isn't a bad choice either.
This is one city where vegans don't have to compromise. The Southern V, a Black-owned plant-based restaurant, even serves a version of Nashville hot chicken.
For three generations, the family-run Swett's meat-and-three has attracted a cross-section of Nashville. The Black-owned cafeteria attracts celebrities, politicians, office workers and college students, all looking for down-home Southern dishes. The Germantown Pub, another Black-owned eatery, offers delicious and unpretentious pub fare.
For another Nashville classic, try the biscuits and red-eye gravy at Loveless Cafe. You'll be dining in the steps of the Beatles, and every star that has passed through Nashville.
For a taste of Nashville hipness, get a counter seat at Butcher & Bee, and try out their tasty take on Middle Eastern food served with Southern flair.
Lodging
This major business and tourist city has a wide range of offerings.
The Hermitage Long Nashville's address for elegance and style, there's no doubt you'll find comfort at this historic five-star hotel in downtown Nashville.
Germantown Inn A pricey but elegant 10-room inn within walking distance of shops and restaurants.
Homewood Suites by Hilton Nashville-Downtown A rare bargain, this offers familiar amenities including a full kitchen and suite, at a surprisingly affordable price for downtown.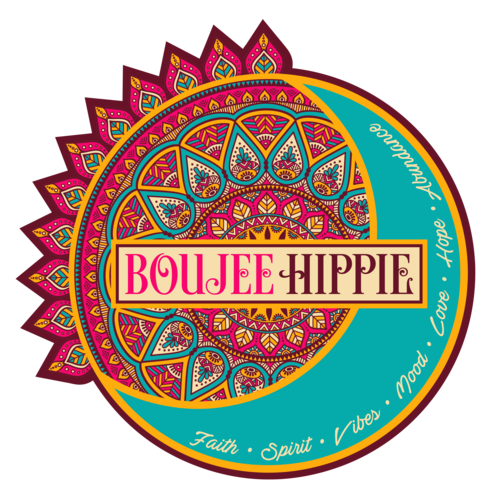 Enter your email and get 15% off on your first purchase!