If you make a purchase through an affiliate link, we may receive a commission. Read our disclosure policy here.
The murder of Emmett Till was the lightning strike that sparked the civil rights movement.
As the late John Lewis said, Emmett Till was his George Floyd. The 1955 kidnapping and brutal slaying of the 14-year-old boy shocked a nation after his mother Mamie Till-Mobley bravely allowed Jet magazine to publish pictures of her son's disfigured body.
Visiting the Till sites is crucial to understanding the civil rights movement.
Visiting Emmett Till sites will be disturbing, and at times confusing. But they're crucial to understand what motivated civil rights foot soldiers and leaders over the following decades.
A new effort hopes to amplify the story in an Emmett Till National Park, which would include sites in both Mississippi, and at Till's home church in Chicago, where an estimated 100,000 people mourned his death at an open-casket funeral. To support the effort to create a Till park, you can sign a petition.
A crime that shocked the world
The trial of the men charged with the murder attracted international news coverage. And when Roy Bryant and his half-brother J.W. Milam, were found innocent in court, it outraged the world.
And to this day, Emmett Till's killing still resonates across the nation, and in Mississippi, where historic markers are regularly vandalized.
In Washington, crowds line up silently in the National Museum of African American History and Culture to see Till's coffin. It's the emotional fulcrum of the museum, that leaves many visitors in tears. In short, a visit to Emmett Till sites is crucial to understanding the violent racism that fueled the civil rights protests that followed.
To learn the story, one can follow a trail linking Emmett Till sites in northwest Mississippi. While this area is isolated, it's an easy stop between Memphis and Jackson, Mississippi.
An app offers help with navigation, or you can download a driving tour map here. And if you have time, we'd suggest booking a tour of the major sites with the Emmett Till Interpretive Center in Sumner. The Emmett Till Memory Project even has a self-guided two-stop short tour and a detailed 10-stop tour you can do on your own.
(And if you're in Chicago, you will want to consider the five-stop tour of Till sites there.)
But because there are several competing theories about Till's death, these tours can be overwhelming.
If your time is limited, we'd suggest visiting the Bryant Grocery site in Money, and the Tallahatchie County Courthouse in Sumner, where Till's murderers were tried.
If you have time, stop by Glendora's Emmett Till Historic Intrepid Center (ETHIC), and visit the site where Till's body was found.
Other sites include the ruins of the funeral home where Till's body was taken, and the remains of the hotel where jurors stayed. And while you're passing through the area, take a moment to visit the larger-than-life statue of Till in Greenwood. It was installed in 2022, nearly 70 years after the murder. It's located near the Farmers Market along Johnson Street near the Highway 82 Bypass.
And while it's easy to get lost in the details, don't lose sight of the larger picture: the brutal murder of a child.
Start at Money, Mississippi
There's not much to see at the scene of the crime, Bryant's Grocery Store & Meat Market, in Money, Mississippi.
If this spot looks empty and isolated, consider how it seemed to Till, a Chicago native, who had come down to Mississippi to visit his relatives for two weeks. He arrived by train at Winona, Mississippi, where his grand uncle's family picked him up and brought him to the crossroads of Money, about 40 miles west.
According to testimony, Till, his cousins and friends were playing checkers outside of the store on the evening of Aug. 24, 1955. Till entered the store, where the owner's wife, Carol Bryant, 21, was working, and purchased bubble gum. Although it's claimed that Till grabbed or accosted the clerk, decades later Bryant said that the boy didn't touch her. However when she left the store that evening, Till  whistled at her.
That was enough to seal his fate, leading to his kidnapping four nights later. Roy Bryant, and his half-brother, J.W. Milam, came to Till's grand-uncle's home on Dark Fear Road at 2:30 a.m., and kidnapped the boy in front of his family.
Bryant's Grocery itself is crumbling and covered with vines. In the 1980s, the property was purchased the Tribble family, which was related to a juror in Till's murder trial.  The owners have refused numerous offers to stabilize the building, asking for a reported $4 million to sell the property outright.
During the 1950s, the store served Black sharecroppers working the nearby cotton fields. Now visitors stop to see the Mississippi Historical Marker, the first one on the state's Freedom Trail of African American history sites.
It's located about 10 miles north of Greenwood, a city with its own civil rights history and site of many filming locations from the movie, The Help.
Nearby is the cemetery where Till was almost buried after his body had been found. The grave had already been dug, but Till's mother intervened, insisting that her son's body be returned to Chicago for a funeral and burial. Take a moment to consider how history would have changed if the boy had been interred here in this isolated spot without the attention that came after the world saw his brutalized body in Chicago.
Although the church, East Money Church of God in Christ, is in ruins, the cemetery can be visited.
Murdered in Glendora
Like any crime that draws widespread attention, many questions remain about Till's killing.
It's believed that the men beat Till, then took him to the Tallahatchie River near Glendora, where they shot him in the head. They stole a 70-pound cotton gin fan and then tied it to his neck with barbed wire and pushed him in the water.
Some accounts suggest several other men were involved in the murder, and that Till was tortured for hours before he was killed.
Today Glendora's cotton gin building, where the fan may have been stolen, is home to the small Emmett Till Historic Intrepid Center museum.
Inside the Center, you can watch a film and tour exhibits, including a replica of Bryant's Grocery. (The original doors of the grocery are in the Mississippi Civil Rights Museum in Jackson.)
The town also has more than a dozen historic markers related to Till. The most prominent is at Graball Landing, a former riverboat landing spot at the intersection of Sharkey and River roads.
This is where his body is believed to have been pulled from the water. Usually markers themselves aren't historic, but this one, tragically is. Over the years, the marker has been repeatedly vandalized and riddled with bullets, and replaced several times. It has been the site of white nationalist rallies, and where white Ole Miss fraternity boys posed for pictures holding rifles. The marker now at the river, erected in 2019, is protected with an alarm and supposed to be bullet proof.
On trial in Sumner
Along with Money, the other must-visit site is Sumner, which is about 12 miles north of Glendora.
Mississippi prosecutors quickly arrested two men for Till's murder and within a month, they were put on trial. For several weeks in 1955, the county seat the focus of global attention.
Today you can tour the restored brick Tallahatchie County Courthouse and the Emmett Till Interpretive Center. While not extensive, both feature exhibits outlying the crime and its impact. At the Center, you'll find newspaper clippings and photos from the trial. Look for the damaged historic marker from Graball Landing, riddled with bullet holes.
To visit the center and the courthouse tour, you must book ahead. A one-hour private tour costs $5 per person. The center can also arrange for a full-day pilgrimage through the area, which is well worth it.
The trial of Bryant and Milam was an international spectacle with reporters coming from around the world.
But the attention did nothing to ensure that justice was served.
During the trial, the all-white jury and defendants joked and smiled. To make sure jurors understood they were under scrutiny, the Ku Klux Klan burned a cross outside the Delta Inn, the hotel where they were sequestered. An historic marker once stood outside the ruins of the building, but was illegally removed by vandals.
After five days of testimony, the jury took 66 minutes to find the men innocent – jurors later said they took a Coke break before returning the verdict because they wanted to appear to have deliberated.
About the only surprise came later, when Bryan and Milam admitted in a paid interview in Look magazine that they indeed had killed Till.
Other Emmett Till sites
Till's last stop in Mississippi was the Tutwiler Funeral Home in another tiny town, just north of Sumner.
In a sense, this is where the civil rights movement started. Shortly before Till was to be buried in Mississippi, his mother insisted she wanted the body to come back to Chicago. That required embalming. And because the body was preserved, Till-Mobley was able to take the courageous step of having an open casket.
Like a modern-day police shooting video, casket photos showed the brutality of the killing.  And when they appeared in Jet magazine, the nation was shocked.
There's controversy about who embalmed Till's body. The owner of the funeral home claimed he did, and he testified that the body that was said to be Till's had to be in the river for more than a week.
But later evidence suggest that the owner never did the embalming, which makes his testimony false. The work was probably done by his Black assistant.
Other Till sites include: J.W. Milam's house in Glendora, where Till may have been tortured before he was killed, and Kings Place, a bar where a Black journalist learned about other potential accomplices in the murder.
Sturdivant Plantation, another controversial site, is where Till might have been killed. Located about 30 miles west of  Glendora near the town of Drew, it's on private property and unmarked. But to find it, search Google maps for "Milam Plantation Seed Barn"
Guidebook
Services are limited in the Mississippi Delta.
Your best lunch choice is the Sumner Grille in downtown Sumner.
As for lodging, if you're not driving on to Jackson or Memphis, you'll want to stay in Greenwood or Clarksdale, which has several Blues sites, including actor Morgan Freeman's Ground Zero Blues Club, with music and food.
In Greenwood, try the Alluvian, a boutique hotel renovated by the local Viking Range Corp. It has won national attention for design, and the Mississippi art gracing the walls. Book a room here.
While not as fancy, the city's Hampton Inn is still comfortable, and well-appointed. Book a room here.
In Clarksdale, you'll find chain hotels and fun inns and B&Bs.
The Travelers Hotel, an artist-run boutique lodging, has a communal kitchen and gets top ratings. Book a room here.
For a fun vibe and a chance to meet other travelers, try the Auberge Clarksdale Blues Hostel, with both dorm-style lodging and private rooms. Book here.
As for the chains, the Hampton Inn, with wifi, breakfast and outdoor saltwater pool, gets top ratings. Book a room here.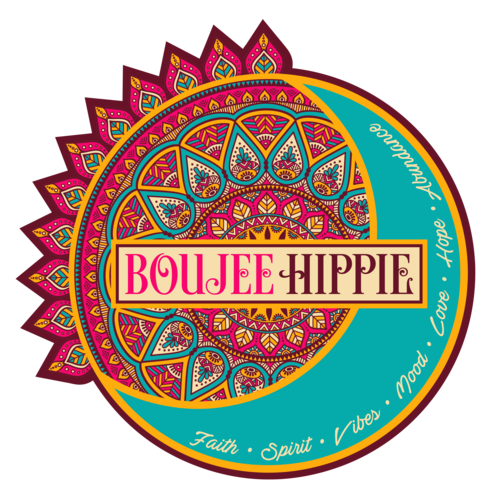 Enter your email and get 15% off on your first purchase!